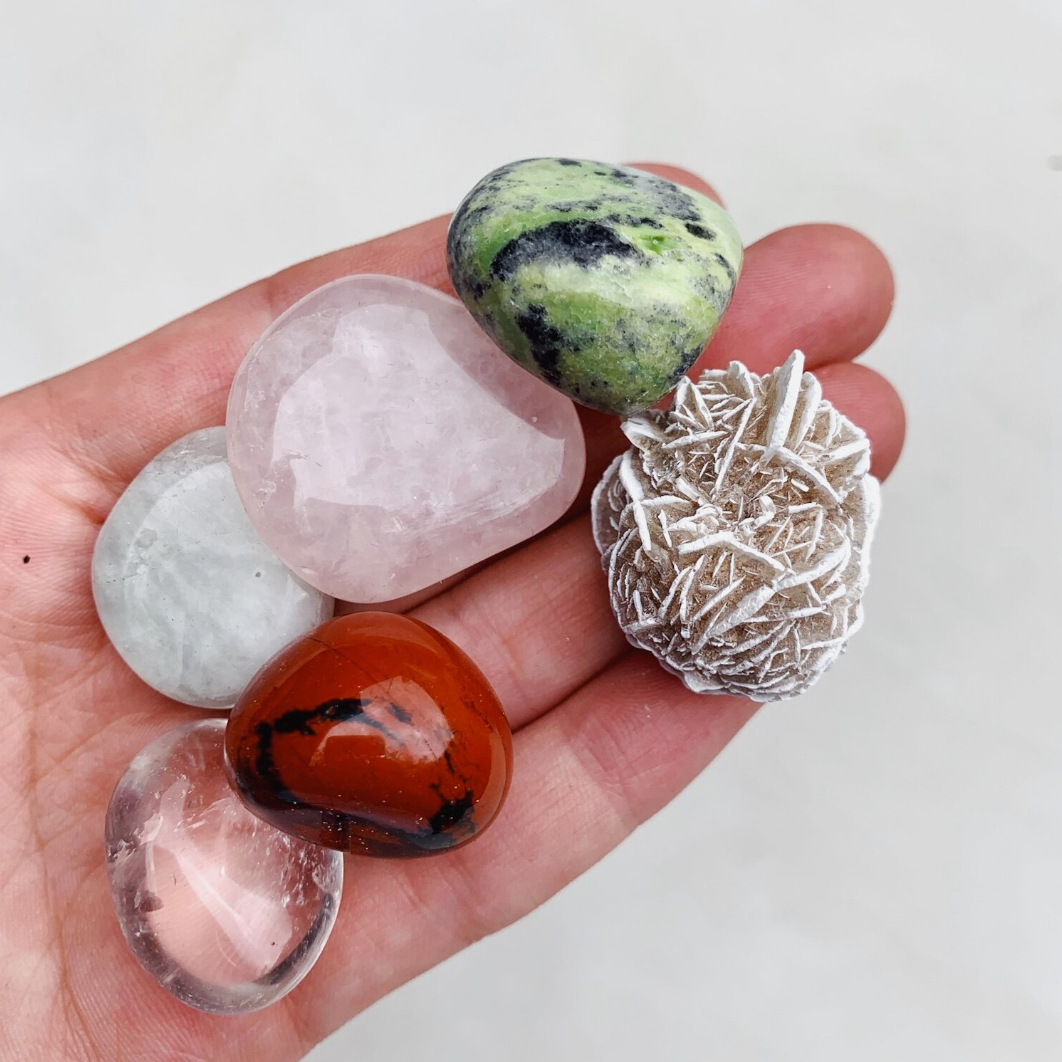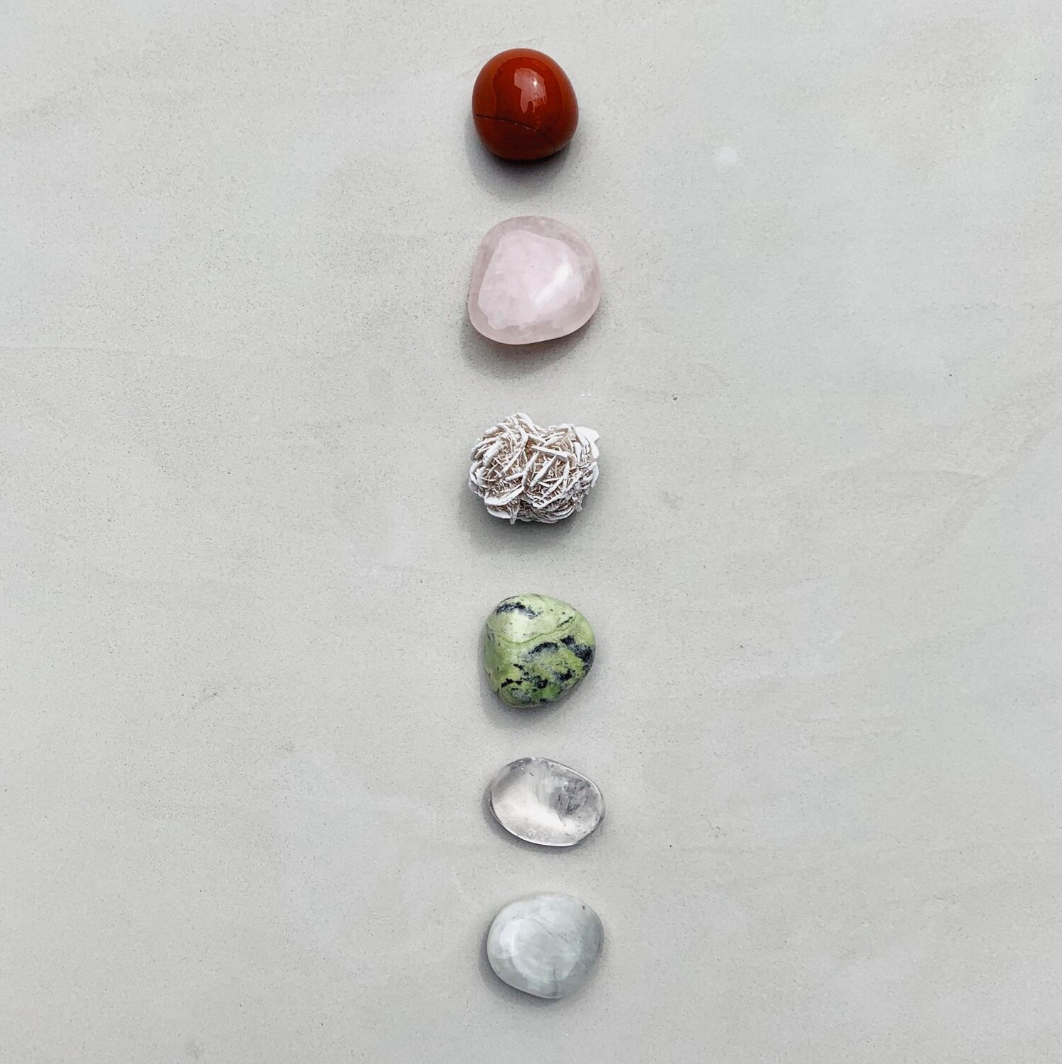 Cleanse & Co. Nourish & Grow Crystal Kit – Pregnancy
Pregnancy Crystal Kit

• • •

This crystal kit is designed to travel with you during the sacred and magical journey on pregnancy, helping to connect you to your baby, the feminine (yin) and the divine energies. Let this crystal kit act as a pathway to connect the energies of mother and child as you both grow together as well as reenergising you as you grow your baby.

Place the crystals on your growing belly, your partner's abdomen and any siblings you wish to introduce, to connect your family to their new baby. These crystal can then be used once your new baby is earth side to provide a familiar and comforting energy.


Red Jasper — promotes strong fetal growth & minimises birth pains.
Rose Quartz — promotes self worth, forgiveness and healing.
Gypsum Rose — contains a unique spirit guardian.
Lemon Chrysoprase — reduces nausea & hormonal patterns.
Clear Quartz — clears & cleanses aura and energies.
Moonstone — attunes cycles with moon & feminine energies.

Cleanse & Co. Nourish & Grow Crystal Kit – Pregnancy
FAQ
What size do I order?
All items are true to size unless specified otherwise in the products description.
Do you offer exchanges?
At this point being a small business, we only offer exchanges or refunds if the item is damaged or faulty.
When can I expect to receive my order?
1-5 business days processing time + your selected shipping time. This can change during sale or busy periods.
Please see the shipping page for updated information.
When will you restock?
Please sign up to the back in stock alerts on the sold out product to be emailed once an item is back in stock.
If you have a particular item you are after please email hello@soll.com.au for an updated ETA.
Shipping
Australia Wide
$12 Standard: 3-6 working days
$30 Express: 1-5 working days

Our estimated processing time is 1-5 business days + shipping time.* Please read shipping page for more info.
International Shipping
$40 Standard: 2-3 weeks + processing time.

International customers (outside of AUS) are responsible for all import duties, customs, and local taxes charged by your country.
Local Pick up
Pick up your order from our warehouse, located in Keysborough, VIC Australia.

Estimated pick up time: 2-4 business days or less.
About us
Our Philosophy
We aim to create everyday basics, made from good quality materials that can be passed down from little love to little love.
Whilst being every day essentials, our collections are curated with the intention of bringing a sense of fun to children's fashion.
Incorporating effortless textures and tones, inspired by the beauty around us, we believe it is 'the simple things' that bring us the most joy.